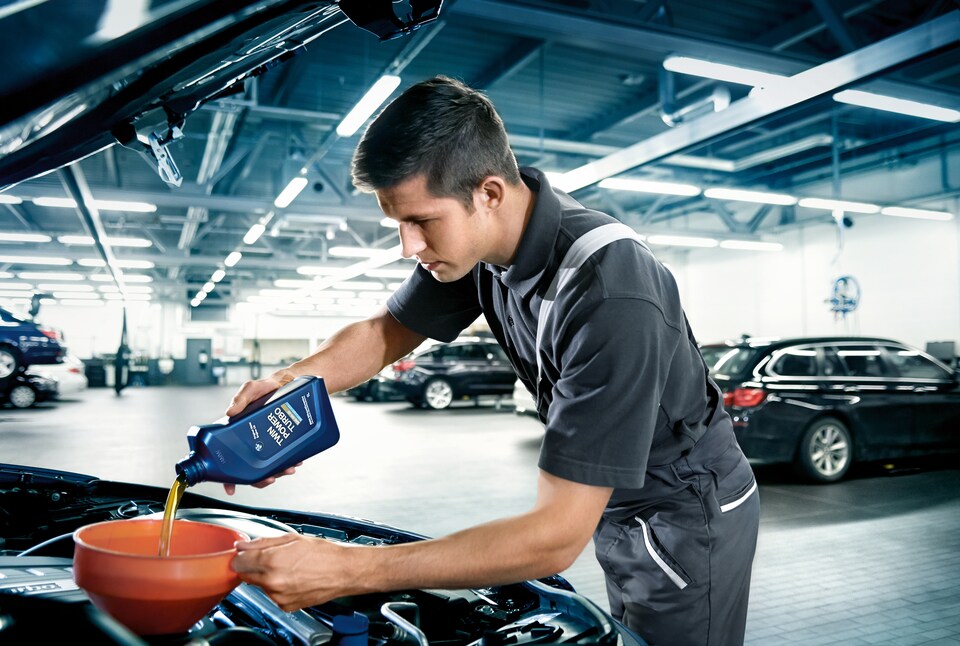 Fluid service needs to be efficient. That's because fluids are essential to each vehicle. Fluids help keep many parts lubricated. They keep parts from overheating. They have many different jobs within your vehicle. You don't want to take fluid service for granted.
Our service team never does. We understand the value of these liquids. Oil is one of the important fluids needed for your vehicle to work efficiently. It lubricates your motor. Oil needs to get changed every several thousand miles. Bad oil could seriously harm a motor. You don't want to continue to drive with low oil level or old oil. That's why it's important to be routine when monitoring the oil.
Our service team has years of experience changing oil with the proper tools and the correct filters. We understand the value of other fluids, too. We assess your power steering, transmission and brake fluids. We check out your coolant. We provide a thorough analysis of every fluid. That's because we know we need to be efficient and accurate.
Our goal, at the dealership, is to provide our customers with outstanding service. We vow to be an efficient service team whenever you utilize our services here at BMW of Nashville.