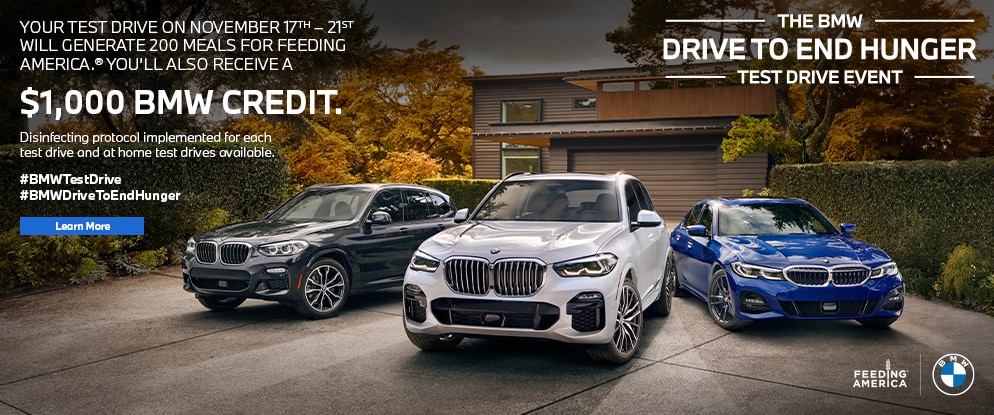 During November, we are holding our annual Drive To End Hunger Test Drive Event! For the last three years, BMW has helped provide 4.3 million meals to Feeding America. With this year's program alone, we hope to reach 2 million and further build connections with the local food banks and community.
Join the Drive to End Hunger at BMW of Nashville
November 17th to the 21st
We invite you to take a test-drive of a new BMW at our dealership from November 17th to the 21st and you'll be creating 200 meals for Feeding America, the largest domestic hunger-relief charity in the U.S. To thank you for your participation, you'll also collect a $1,000 credit on select new BMW models!
You can participate in this charitable event by filling out the accompanying form to schedule a test drive of a new BMW SUV or car. And don't forget, you'll earn a $1,000 credit on an eligible new BMW with each test drive.
BMW of Nashville has always believed in giving back to the community we so happily serve. Complete the convenient form today to book your test-drive and help make a positive difference in our community!